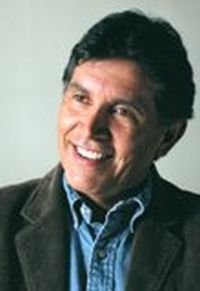 Host's Website: http://pcmclinic.com/
Hugo Rodier, M.D., a board-certified family practitioner, is Medical Director at the Pioneer Clinic, a leading integrative health center in Draper, Utah. 
Dr. Rodier brings a unique perspective to traditional medicine throughextensive research (surveying 150 medical journals each month), teaching (University of Utah, School of Medicine, College of Health, and Department of Nutrition), and active clinical practice (working with a variety of chronic conditions).
Dr. Rodier, a radio talk show host and author, is also a popular public speaker.
Gary D. Olsen, DC, CSCS – Dr. Olsen has been in practice for 20 years.
He has cared for thousands of patients with gentle spinal manipulation, rehabilitation, and nutrition. He uses spinal disc decompression for disc injuries of the neck and low back.
As a strength and conditioning coach he instructs patients on simple exercises to maintain strength and coordination.
He is also certified in Metagenics'  First Line Therapy to focus on individual patients nutritional needs.
He is a certified provider of NAET which is an allergy elimination technique.