KTKK (then KSXX) Radio Held its First talk show on May 5th, 1965, with host Joe Redburn.
KTKK, then known as KSXX, is the third oldest talk station in America, following KMOX in St. Louis Missouri, which was first, and KGO in San Francisco, second.   Stanley D. Bush and his partner Paul Droubay were the owners then.  Starley later became the sole proprietor of the station.  In 1995 it was purchased by the current owner – United Broadcasting Company. KTKK and talk radio is the symbol for free speech, where people can openly talk about the issues in a free society.
Fun Facts & Stories:
Dennis Silver, KTKK Engineer, 1975-Present
The Station went on the air as KSXX – 630 in the Spring of 1960. Joe Redburn started taking calls on the air in 1965, while I was out of the area on a mission. By 1969, KTKK was doing all talk, and KWIC 1550 was doing talk also.

In 1974 or 1975, KLAT 1600 started doing all talk, with Clark Ronnow, Joe Redburn and Jim Kirkwood.
Joe and Jim came back to KSXX in 1976 or 77. KLAT went dark, and then came back as KBBX with a religious format. KLAT/KBBX had been purchased by Kay Henry's father.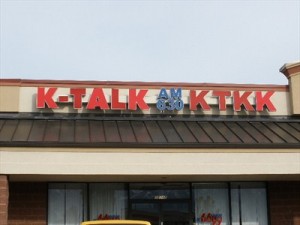 In 1979 KSXX went from two towers directional daytime only to four towers, adding 500 watts nighttime.
Ross LaBaron, the polygamist, was employed by Starley Bush to tend the transmitter for a while. He and one of his wives lived in the transmitter building.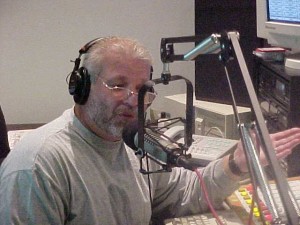 In 1996, Starley Bush sold the station to United Broadcasting. In 1998 the station was evicted from Starley's land, and has been operating sharing KLLB 1510's tower under "Special Temporary Authority" from the FCC since that time.
Dennis Silver-Engineer.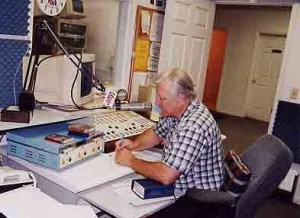 Scott Lindsley-Program Director, 1996-1999
Working on the air at K-talk was like standing in a very busy news room. You have so much information come at you each day that you can't help but be smarter each time you head out the door at the end of a show.
Loved every moment!
Jim Sumpter, General Manager, 2003-2005:
I was driving back to K-TALK one afternoon, listening to Merrill Cook.  A listener had called in and as he and Merrill were speaking, Merrill said, "That's a great point.  Could you expand on that for the next few minutes and I'll be right back."
Obviously not the kind of thing you hear every day on a talk station.  The listener continued to speak extemporaneously for several minutes.  As I listened, it was obvious that something was wrong, so I picked up my pace of return to K-TALK (in other words, I started speeding) and arrived at the station to hear the caller still making his point some 15 minutes later, with Merrill Cook outside the studio in the office area, trying to help Janet Kelly out of the women's restroom – as she was locked inside after the door knob had come off as she twisted it to exit, and couldn't get out.
As Merrill was on the air, Janet was yelling for help, which caused Merrill to recruit the caller to become an instantaneous 'talk show host' and Merrill became a rescuer.
Ah, radio!
P.S.  We got Janet out of the restroom and Merrill back on the air!