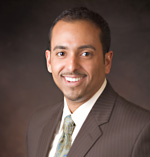 " At GenWealth Advisory we help individuals, families, and businesses plan for a
secure future through education and quality strategies. We believe no two
individuals or businesses are alike which is why we are dedicated to giving clients
the personal attention they deserve. Our financial solutions are as unique as our
clients.
In addition, Manny Negron, studied & worked under the direct tutelage of NY Times
best selling financial author & wealth strategist, Douglas R. Andrew and has
successfully guided 100's of clients to & through retirement in two of the country's
worst economic collapses (2001, 2008).
To schedule a time to discuss your financial future, contact us at
manny@genwealthadvisory.com or call us at 801.892.HELP (4357) today"
President & Founder
Retirement Planning, Insurance & Asset Protection
manny@genwealthadvisory.com