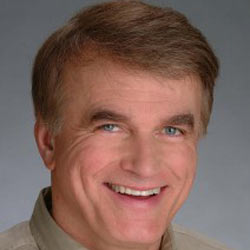 Doug is passionate about radio. Ever since he was a freshman at Heidelberg College in Ohio, he has made it his life's work to create quality programming that entertains, engages and enriche s radio listeners. In the process, Doug has created one of the largest and most successful independent radio organizations in the country.
But the road to success in radio is rarely easy. After graduation, Doug didn't work full-time in radio. Instead, his early career paths exposed him to a wide variety of experiences – from teaching middle school English to running a number of family businesses – although he was never far from his true passion.
He worked on-air wherever and whenever he could – sometimes on 3 stations at the same time – weekends, evenings, whenever he got the chance -all the way from Boston to Providence, Rhode Island. In the early 1980s, while looking for his big break, he was Operations Director at WEEI-AM, a Boston news station,.
Finally, in 1988, he got the chance to do the radio show he dreamed about when he was chosen by American Radio Network to host a new program, GOOD DAY USA. Once again, the road wasn't smooth. With ARN being battered by a series of ownership changes, Doug decided to risk everything to do the show he believed in – and took control of the program.
He changed the name to DOUG STEPHAN'S GOOD DAY, purchased his own satellite time, set up a studio in his home and then found radio stations to run the program. In the beginning, he even sold his own advertising. To support GOOD DAY, he worked on-air at national powerhouses such as KABC, Los Angeles and KMOX, St. Louis.
All of the hard work, vision and ingenuity paid off as DOUG STEPHAN'S GOOD DAY is currently heard on over 350 radio stations by over 3 and a half million listeners every week. Doug is now among the top national talk radio personalities according to TALKERS magazine.
His company, Stephan Multimedia, is the largest independent producer of talk radio programming in the country, with offices in New York City, Los Angeles, San Francisco and Washington DC, and his reach has extended to Podcasting and the Internet.
But the statistics and growth are only a small part of Doug's success story. The real story is the relationship that he has cultivated with his listeners.
As Doug says, 'I love helping people start every day as a good day, which can include an offbeat slightly crazy story, a shot of humor, or the top news you need to know. Sometimes I like to describe the show as the fun, foibles and frustrations of day-to-day life – filtered through the psyches of both myself and the listener.
The listeners are so important because I am motivated to help people grow – and that includes me. I like to engage, provoke, entertain and inform – to stimulate, sometimes in unexpected ways. Some people even call me a contrarian. I like to think of myself as an entertainer with a mission'.
Doug Stephan is on the Board of Trustees at Heidelberg College and the 4H Foundation Board. He has received numerous industry awards and provided community service for Big Brothers. His children live and work in Los Angeles.