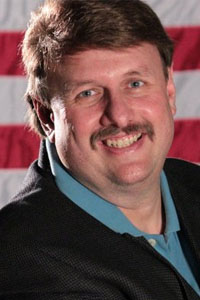 Official Show Title: Freedoms Voice Media
Host: Tim Aalders
Website: www.freedomsvoicemedia.com
Your history on K-Talk: Started on the weekends in early 2010 and moved to weekdays August 2, 2010
What does K-Talk mean to you? An opportunity to discuss the issues without being regulated by large corporate politics. And lets us present an uncensored view to the world.
What do you mean to K-Talk? The resident Hero J I provide a balanced view, neither taking republican or democratic sides
Favorite Food: Breakfast Food…I'm a breakfast kinda guy
Favorite book: 5,000 Year Leap
Favorite quote: Get Educated!