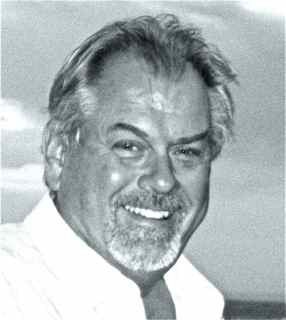 Official Show Title: The Jack Stockwell Radio Talk Show Program
Personal/company website: www.jackstockwell.com
Show Synopsis:  World Geopolitical and Health News and Dynamics
Your history on K-Talk: Beginning my 17th year the first of March. I started doing a Saturday show on health March 1995, and was asked by Dick Perry in March of 1996, "Can you talk about anything else besides health?" What do you think I said? I have had the morning drive time drive time slot ever since.
What does K-Talk mean to you?  One of the last bastions of free speech and thought. Hosts are not censured nor are they "guided" in what path their shows should take.
What do you mean to K-Talk? That is something for the listeners of my show to say. I am proud to be a part of the lineup and look forward to many more years of service to the station and community.
Favorite Food: Thai
Favorite book: The Rise and Fall of the Roman Empire
Favorite quote: I would never join an organization that would have someone like me as a member. (Groucho Marx)
Any Co-hosts you'd like to include: Paul Toscano and Dale Williams and Mary Stockwell
Anything you'd like to add: "KTKK, a model for free speech and unhindered thought"