Orbs Continued
Posted | 0 comments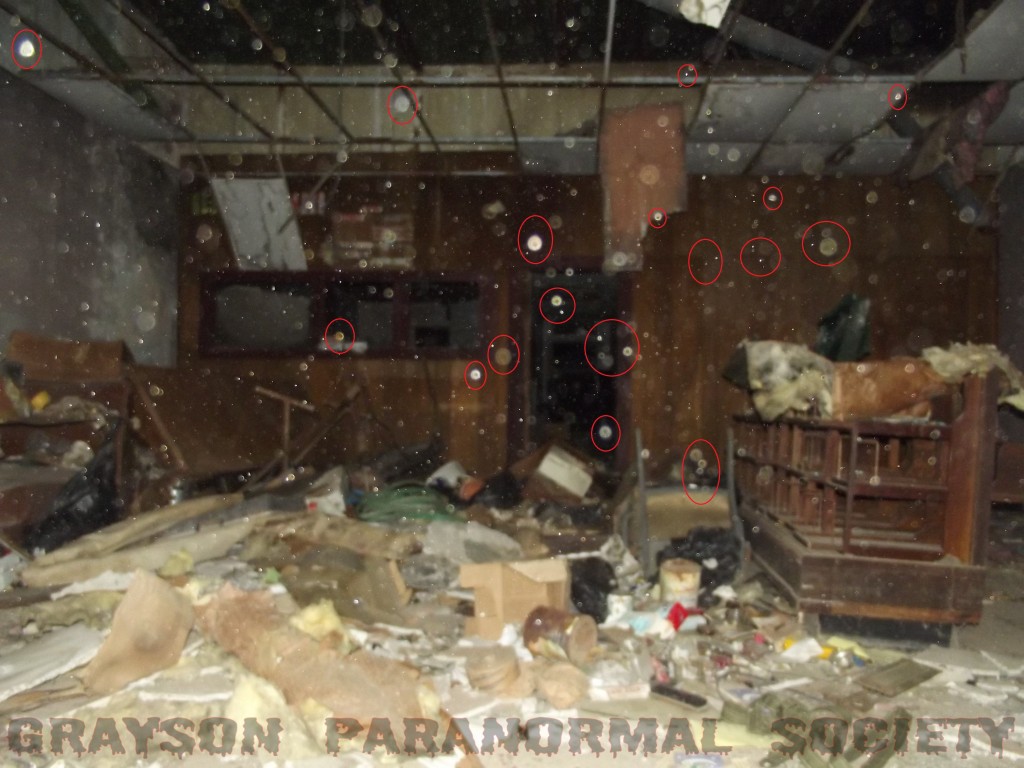 Circled in Red are the orbs we believe are genuine.
A lot of people have requested more information about orbs. So here it is. The photo above shows a building with a ton of orbs. Some believed to be genuine, some believed to be dust. The ones that we believe are genuine are the ones circled in red.
What makes the circled orbs different than the others? First off, pay close attention to the colors of the orbs, not just the ones circled, but all of them. Compare the circled orbs with the ones not circled. If you look closely, you can clearly see the differences between the circled orbs, and the orbs that aren't circled. The orbs that are more see through, and have less coloring, and shaping to them tend to lean more on the 'dust' side.
But here is a perfect photo example showing, what I believe is the difference between dust orbs ("dorbs") and possibly genuine orbs.