New Meaningful Project
Posted | 0 comments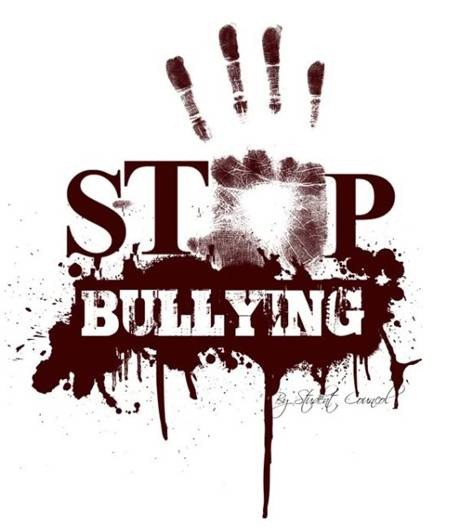 My team, Grayson Paranormal Society is now working on a brand new project, that most of you will find very meaningful. We now have an anti-bullying Campaign, called "Grayson Paranormal's Campaign Against Bullying". In the past year alone, within Grayson County, TX, there has been at least five reports of teen and children suicides due to being bullied in school. This senseless act must be stopped! We need to get everyone involved, and make people aware of what is going on within our school systems, and even online.
Everyone I know has been bullied in some way or another throughout their lives. Those who have never been bullied have no clue what it does to a child's spirit. It simply kills it, and it remains dead for the rest of their life. I should know, I have been bullied by people my entire life. And the bullying began when I was in elementary school. Surprisingly, I was bullied by both my fellow classmates, and also my teachers. Now, the bullying goes on online. A place that SHOULD be safe. I know if it's happening to me, it's happening to others. Our children need to be protected against this senseless act. What most parents do not know is: Not all bullying victims tell someone. Although fellow classmates, friends, and even teachers may know about this, most parents do not. And, sadly, our school system's teachers do not act against acts of bullying. It's hard to think of our children being bullied in school. But what if it's not a fellow classmate? What if the person doing the bullying is a teacher?
I do not have kids. However, I am speaking for all those who do have kids. We all need to be aware of what is happening in our children's schools. Bullying kills people everyday. It's amazing how many children are committing suicide because of hateful words someone says to them, or even the physical harm they are subjected to while in their school. A school of which is supposed to be a safe place for the children to go to.
I will be posting more articles about bullying, and how we can all stand together, to stop this senseless act of violence. Even if it's just hateful speech that's going on, it is still an act of violence.
We have a Facebook page for our Campaign. Please join it, to get up to date information on the Campaign, and tips to help STOP BULLYING!!